 
Gotti Switzerland CAREY
 Ordinabile. Spedito in 4 - 6 settimane
Tasse incluse
295,08 € Tax excl.
Gotti Switzerland Dimension 3D mod. CAREY
Occhiale stampato 3D
6 Differenti colori
Misure (mm): 53 - 17 - 138
Made in Switzerland
Rivenditori Ufficiali

Spedizione assicurata Gratuita

Più di 30 anni di esperienza messa al tuo servizio

Registrati per vedere i prezzi a te dedicati
Götti Switzerland Dimension 3D Collection CAREY
COLORI:
ASH ( NERO)
DENIM (BLUE)
MOSS (VERDE)
STONE (GRIGIO)
BRICK (ROSSO MATTONE)
MOCCA (MARRONE)
Dimension Collection:
The story of Dimension: Embrace diversity.
Interchange identities and characters. Blend influences of urbanity, art, architecture, fashion, raw nature. Upgrade to contemporary street style.
This is the finest 3D printed eyewear the world knows of.
glasses are manufactured using state-of-the-art additive production methods. The frames are made of polyamide.
SQUARE prescription glasses for an authentic retro look
Material: 3D printed frame
made in Switzerland
2 Years Warrenty
Case included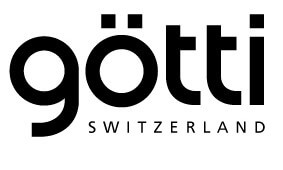 Scheda dati
Stile

Square

Stile

Rectangle

Stile

Oversize

Materiale

Stampato 3D

Genere

Uomo

Genere

Donna

Genere

Unisex

Calibro

53

Ponte

17
Commenti Nessun cliente per il momento.
Existing Account Login
Accedi al tuo account
Resetta la password
Nuovo Registro conti