SHIPPING METHODS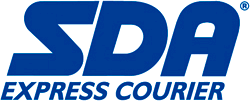 THE TIMES OF TRUSTED GOODS TO THE COURIER ARE EXPRESSLY INDICATED WITHIN THE PAGE OF EVERY SINGLE ARTICLE

THE DAYS INDICATED ARE ALWAYS INTENDED AS WORKING EXCLUDED SAB-DOM. AND HOLIDAYS.

SHIPPING IS ALWAYS WITH EXPRESS COURIER IN INSURED METHOD.

 

For every order placed on www.hiframe.it, Ottica Soprana and Marcato snc will issue an invoice or receipt of the received material, both invoice and fiscal receipt are sent with the purchased item or if requested by e-mail in pdf.

For the issuance of the invoice, the information provided by the Customer at the time of the order shall prevail.

Shipping costs are charged to the customer and are explicitly highlighted at the time the order is placed. The payment of the goods by the Customer will take place using the method chosen when ordering.

The delivery times of the ordered goods are purely indicative; they may be subject to change due to force majeure or due to traffic conditions and traffic in general or by the Authority.

No responsibility can be attributed to Ottica Soprana and Marcato snc in case of delay in the order or delivery of goods ordered.

At the time of delivery of the goods by the courier, the customer is required to check:

- that the number of packages delivered corresponds to that indicated on the invoice;
- that the packaging is intact, undamaged, wet or otherwise altered;
 
We highlight the importance of checking packages at the time of delivery in order to be able to obtain timely assistance to resolve any problems.
 
If the package is evidently damaged, the customer must promptly notify the courier of the fact, by signing before signing the receipt on the delivery note the wording:
DAMAGED COLLAR.
 
Even if intact and the neck appears abused, the customer must challenge the courier the fact, by signing before signing the receipt on the delivery note the words:
I AGREE WITH RESERVE FOR VERIFYING THE CONTENT.
 
Both in case you find the presence of a damage of the products accepted with reserve that in case of refusal of the neck because 'damaged, must inform Ottica Soprana and Marcato snc by email at info@hiframe.it
 
The customer assumes the responsibility of what he declares when he receives the product.